Machine Plus offers a wide range of choices as a leading CNC turning provider.  The CNC turning capabilities we provide offer our customers with eliminated production downtime and reliable part supplies.
Our equipment is set up for high productivity and integrated with the latest engineering software.  Machine Plus can take on parts measuring up to 39" in length while meeting ultra-tight tolerances.  Our high performing turning centers are used for flexible machining chunk, shaft, and bar stock parts.  We are committed to offering top-notch CNC services for the creation of your most complex products!
Turning Equipment & Features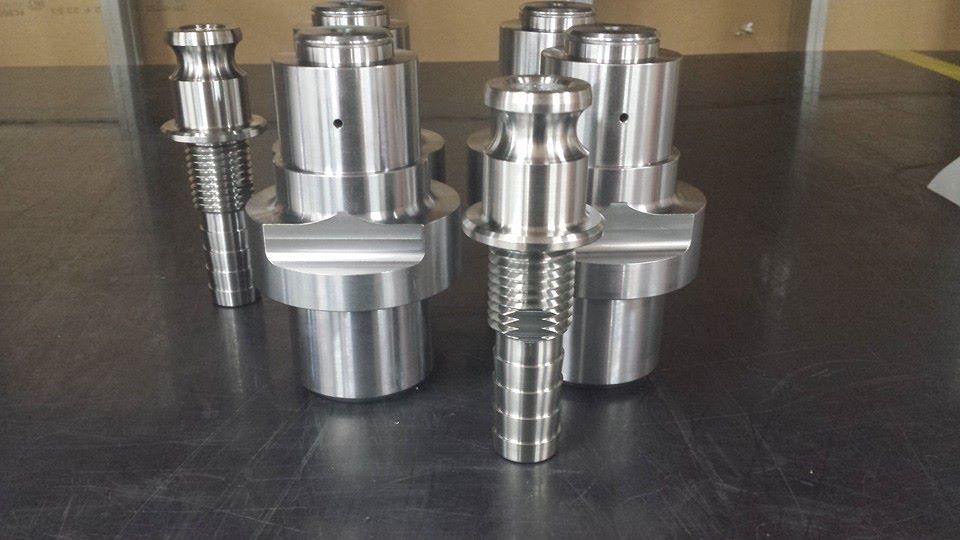 Turning Centers
Okuma LB3000EXBBMY Turning Center

16″ diameter, 37.75″ long
3.18″ dia Thru Spindle Bar Capacity
10″ Quick Change Chuck
40 Horse Spindle
Y axis Mill/Drill/Tap
Live Tooling 10 Horse Power
Programmable Tail stock

2-Mazak Turning Centers

15" diameter, 39" long max
3.15″ Thru Spindle Hole
Live Tooling
Programmable Tail Stock
Collet Chuck, 3 & 4 Jaw Chucks
Bar Puller with Spindle Sleeves
Optimial Part Manufacturing
We work with most metals including Aluminum, Stainless, Steel, Harden steel, Bronze, Brass, Plastic, Acetyl, and  Titanium.
CNC turning gives you with an economical way to produce parts by reducing complexity and minimizing the amount of material removed.
Our in-house engineers and machinists diligently follow all design specifications and strive to improve and optimize the part manufacturing process.
To learn more about our services, contact us to learn how we can help you with your application!