At Machine Plus, we are dedicated to excellence and guarantee you the highest quality parts and customer service. We have a proven track record for precision, innovation, and quality. Our strict quality control program ensures we deliver zero defects with every job.
Our quality management program sets the standard throughout Machine Plus. We employ principles of lean manufacturing and are committed to manufacturing processes that benefit your bottom line. Machine Plus' quality implementation includes continuous improvement of quality and production along with defect and waste elimination. We believe that quality control procedures increase our efficiency, which in turn, saves you time and money!
Machine Plus Quality Control Features:
3-D 5 axis Mastercam CMM

Shows deviation and produces ISO inspection reports
Can be used to build a model off old parts
Linked with our CNC programming software makes this CMM economical for us and our customers
Verisurf Software included on this CMM

Measure -The metrology tool for feature based part inspection.
Automate-Fast, easy CMM programming and operation.
Analysis-Comparing inspection data to the nominal CAD model.
Build-Real-time, model-based inspection and assembly.
Revers-Powerful, versatile reverse engineering software.
Project-Fast, efficient laser projector programming.
Validate-Validates CAD models to prevent manufacturing errors.

Fowler Trimos Type V4-700 Electronic Height Gage

For accurate and fast inspections

ISO Compliant
Inspection Department with full inspection sheets and Inspection Tools Certified Annually
Maintenance Programs in Place
99.8% On Time Delivery
0.05% Customer Returns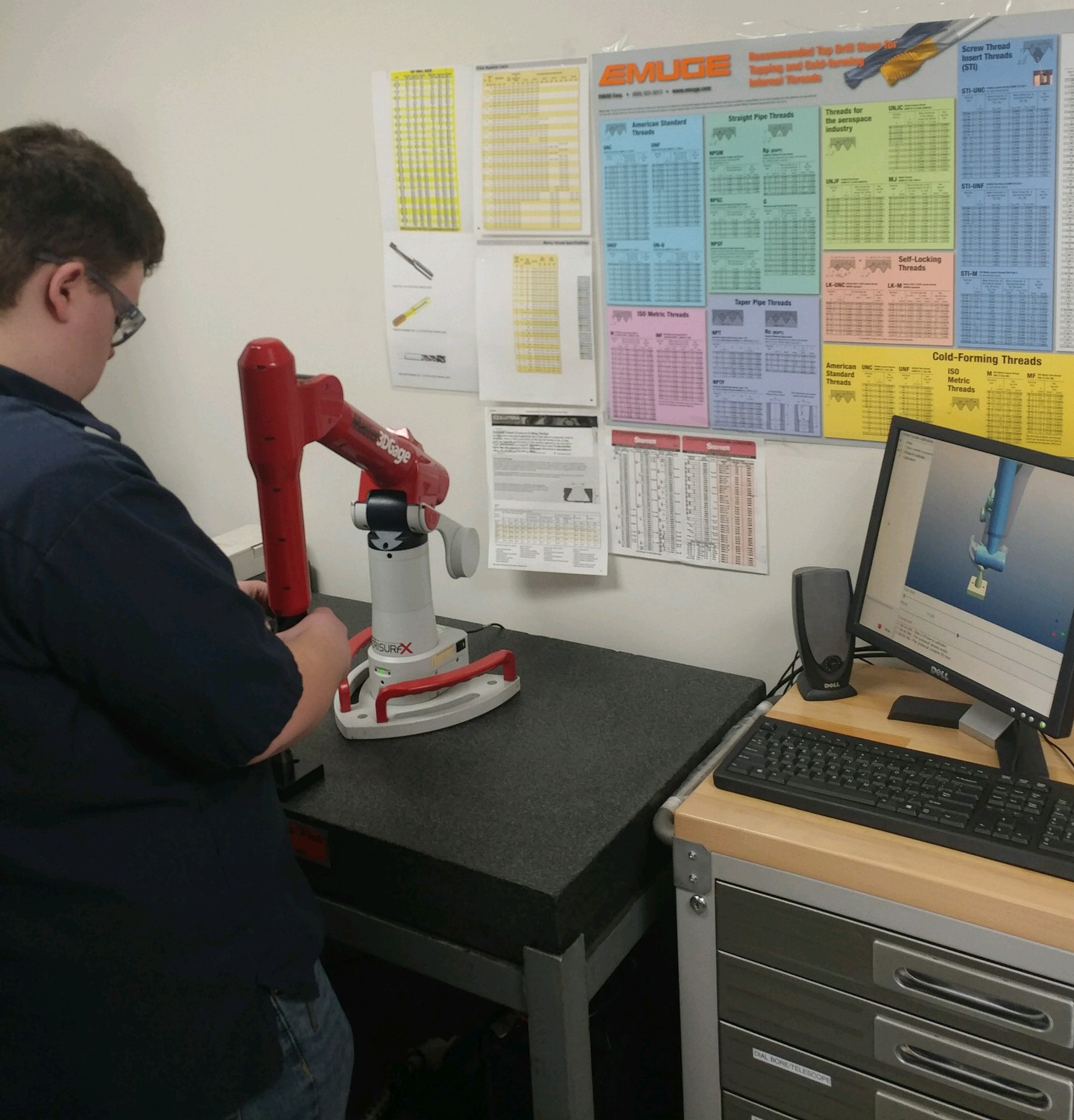 We are committed to zero-defect manufacturing by implementing advanced calibration, profiling, and gauging available today.  Machine Plus uses the most advanced manufacturing principles and offers tight turnarounds on all our machining, turning, & fabrication services.