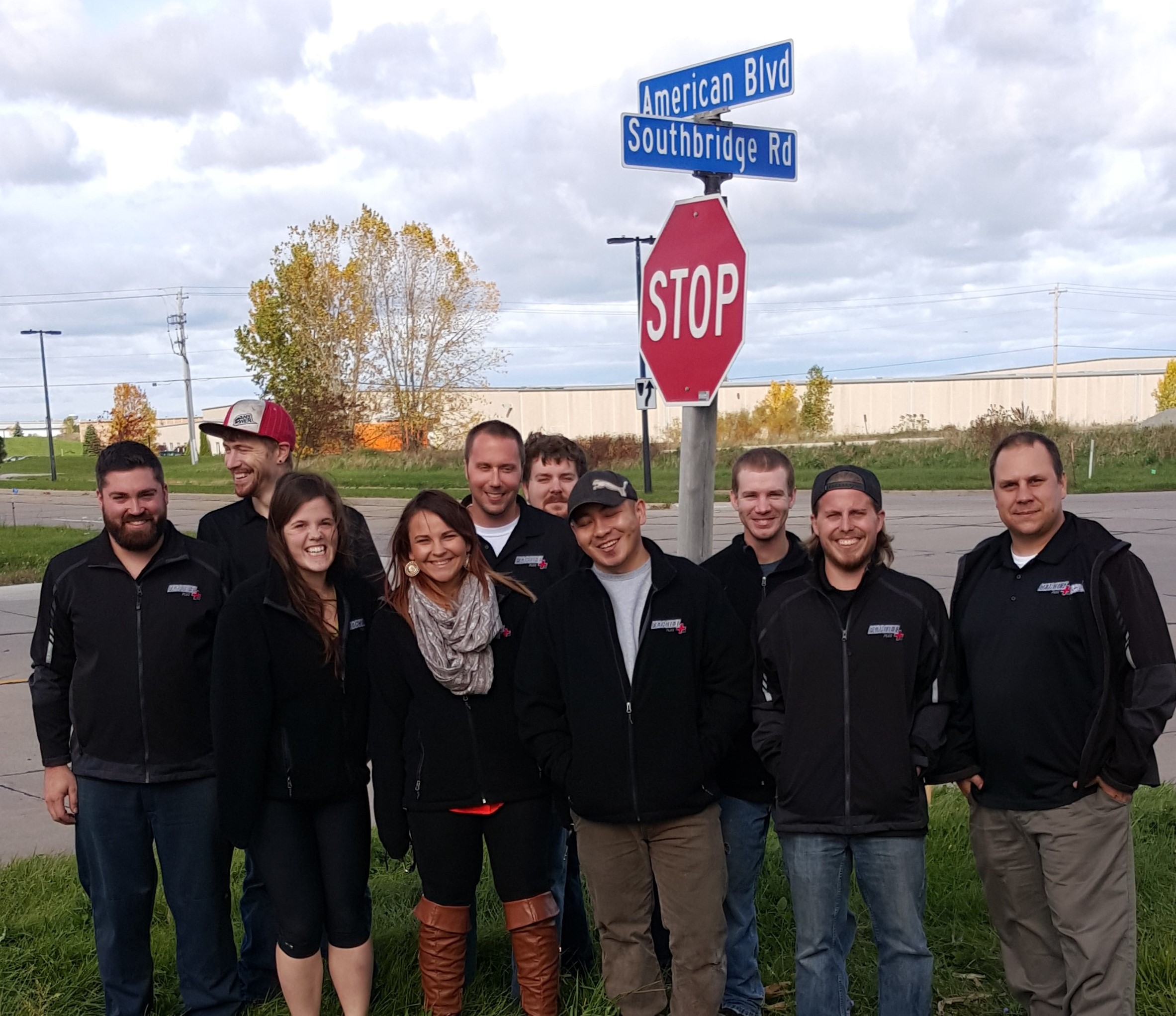 Precision Machine Shop
Machine Plus LLC is a newer "job-shop" machine shop that opened in November 2011. The owner, Jamie Veeser, has worked with local machining companies over the last several years, saw an opportunity to improve the machine shop industry, and decided to start on his own company. He prides his company on on-time deliveries, quick turn-around times, low-medium production manufacturing and the ability to produce tight tolerance, great quality parts. Team work (and a great team) is an important aspect to the companies success and activities. Machine Plus has recently grown from only 500 square foot in 2011 to just over 10,000 square foot, state of the art  manufacturing facility that is temperature controlled. The new facility allowed us to add 3 more CNC machines, along with room for the future.
Currently capabilities:
Newest Master-Cam with 3D capability
OKK & HAAS Vertical & 5 Axis Machining Centers

Up to 118" x 31.5" x 31" Mazak
Up to 84″ x 42″ x 30″  Haas VF-9
Up to 50″ x 20″ x 30″ Haas VF-4 and VF4-SS
Up to 50″ x 25″ x 30″ OKK 50 taper
Large 5 Axis Capable
Multiple True 4th Axis
High Speed 3D Machining
Threw Spindle Coolant
Probing on all Mills
Adjustable Angle Spindle Head

2-Mazak Turning Centers

15" diameter, 39" long max
3.15″ Thru Spindle Hole
Live Tooling
Programmable Tail Stock
Collet, 3 & 4 Jaw Chucks
Bar Puller with Spindle Sleeves

Tig Welding, Light Fab and Saw Department

Miller Syncrowave 350
Amada 16″ wide cut, direct drive, fully automatic saw.
Marvel 36″ deep throat direct drive band saw
75 ton hydraulic press
Stainless Bead Blasting
Polishing dept

Cranes

1 ton 13′ tall X 26′ x 60′ bridge crane
1/2 ton 14′ tall x 26′ swing jib crane

Inspection Department with full inspection sheets and Inspection Tools Certified Annually
ISO Compliant
Maintenance Programs in Place
Machine Plus ( + ) LLC is growing accurately and quickly to meet customers' needs efficiently. Give us a chance and like our other customers, you will be impressed with the quality of our work, on-time deliveries and follow-up communications.
Have Questions? Need more information? Contact Us Today!

~ 2130 American Boulevard, De Pere, WI 54115 ~ 920-327-0787 ~